Fox Figured Motif Making
22 January 2022, 22:18 837
Materials
Kartopu Cotton Love White Yarn for Knitting – K010
Yarnart Jeans Orange Yarn
Small amount of black thread
tiny bead for eye
Fabrication
Let's start with the orange rope.

1) Let's make 12 double handrails on the magic ring.

2) Let's make two double handrails for each slot.

3) Let's make 1 single and 1 double handrail.

4) Let's draw 1 chain. Let's knit 12 sc.

We made the ear.

5) Let's knit 6 sc, repeat between the stars (*) in the previous article. Let's knit the remaining slots with frequent needles.

Let's continue with white.

6) Let's put the rope behind the ear. Let's draw 3 chains, we will complete this row by making blo.

7) Let's make a double handrail, half a handrail, 4 frequent needles, a half handrail, 3-triple railing, 2 chains, 3-handrail for the same slot for the corner. Let's always make the corners like this (3 handrail, 2 chain, 3 handrail). So let's complete the line.
8) In the remaining 3 rows, let's make a handrail for each slot and a 3-handrail for the corners, 2 chains, and 3-handrails. Let's knit a total of 4 rows of white yarn.

Nose
1) Let's make 12 handrails on the magic ring.

2) Let's make a loop shift in each slot.

Let's embroider the nose with black thread. Let's sew beads for the eyes and sew the nose to our motif. Let's fix the ends of the ears to the motif with black thread.

That's it! Good luck to you now.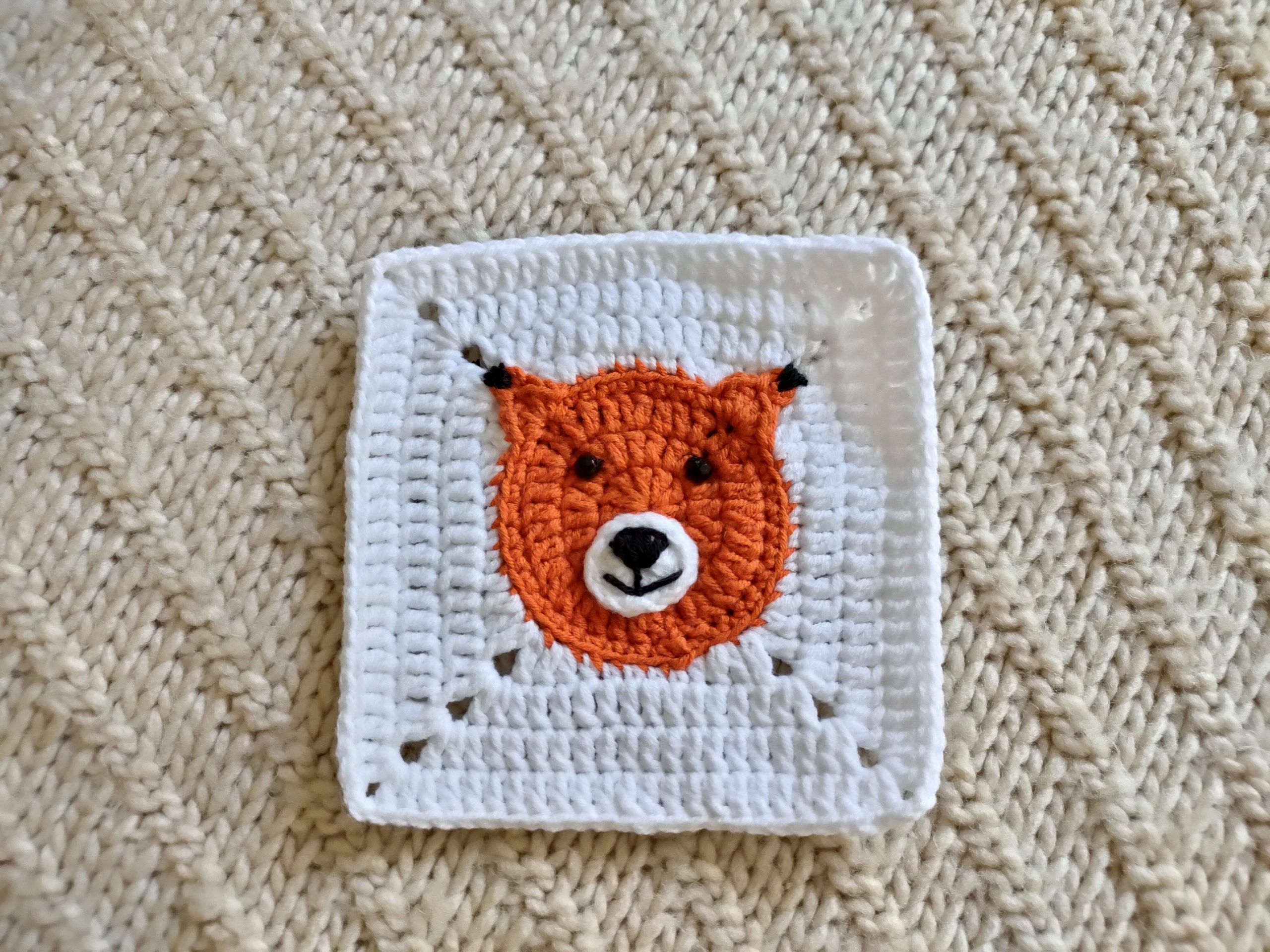 ---
Category Popular Posts