Twisted Beret Making
18 January 2022, 20:13 962
Materials
Kartopu Baby One Powder Pink Baby Wool
4 mm skewer
auger apparatus
Optional plush pompom
Fabrication
It is knit in a round shape.

1) Let's make 72 loops.

2) Let's knit 1 flat and 1 reverse elastic throughout 14 rows.

3) Let's complete the row in the form of 12 straight and 12 harassos.

4) When 2 teeth are made of crochet knitting, we will proceed to the auger process.

5) Let's knit 12 loops harasso. There are 12 loops straight in the row. Let's twist the first 3 of the 6 loops on the right from the top to the left, and the 6 loops on the left and the 3 on the left from the top to the right.
6) After knitting 10 rows, let's do the 5th step in the opposite direction this time.

7) When we make 4 twists in total, let's knit 2 flat elastic bands.

8) In the next row, let's cut the 2 reverse loops and reduce them to 1.

9) Let's continue up to 6 rows, 2 straight and 1 reverse.

Let's collect the loops and finish our beret.

Anyone who wants a ready-made pom-pom can wear the pom-pom he made himself.
Health to your hands.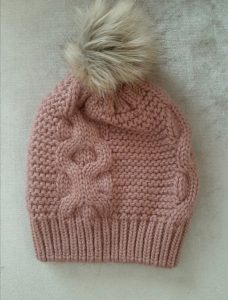 ---
Category Popular Posts